Sport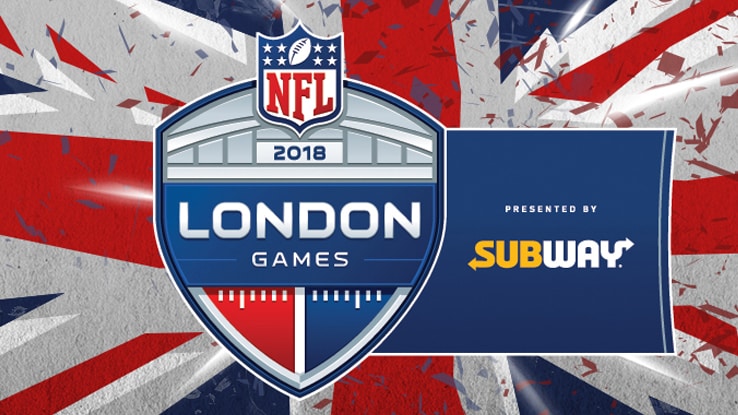 NFL announce their return to London for 2018 games
Fans can register their interest for tickets now.
Initial details of the 2018 London Games have been revealed by the NFL.
The NFL returns to the capital with an exciting line-up for the 2018 season, including a move to the new Tottenham Hotspur stadium.
2018 will see three games hosted on London soil, with three teams heading to England's capital for the first time.
The games will be played over three consecutive weekends, with the order of play and kick off times to be confirmed:
Seattle Seahawks v Oakland Raiders
Sunday 14 October 2018
Tottenham Hotspur
Tennessee Titans v LA Chargers
Sunday 21 October or Sunday 28 October 2018
Wembley Stadium
Philadelphia Eagles v Jacksonville Jaguars
Sunday 21 October or Sunday 28 October 2018
Wembley Stadium
Seattle Seahawks will meet Oakland Raiders at the new NFL home at Tottenham Hotspur, set to open this summer as the first purpose build NFL stadium in the UK.
Details on how to get tickets will be available from the 18 January 2018, and fans can register their interest now to be one of the first to get all the news and information. Note that fans will need to opt in to communications in order to receive e-mails from the NFL and Ticketmaster.
Register your interest here now.
2017 saw the Jacksonville Jaguars, who return in 2018, beat the Baltimore Ravens 44 – 7. The New Orleans Saints claimed victory against the Miami Dolphins, and the Los Angeles Rams defeated the Arizona Cardinals 33 – 0. The fourth game in the 2017 London Games season witnessed the Minnesota Vikings beat the Cleveland Browns 33 – 16.
Last year, our Minimaster reporters went to meet stars of the NFL to find out more about the London Games. Watch what happened below:
Fans can register their interest now to get more news and information on the NFL 2018 London Games.